News Details
---
31 Jan 2020
Held on Lake Kawana, Sunshine Coast
The event program is now available and race registration open.
All OC6 and V12 nominations must be done through your club. There are two events for registration, one for Juniors, Goldens and Platinums and the other is for Open, Master and Senior Master divisions.
Registration of teams and names are due by the 8th of January. Please make sure you have renewed your AOCRA membership if required and have been activated by your club.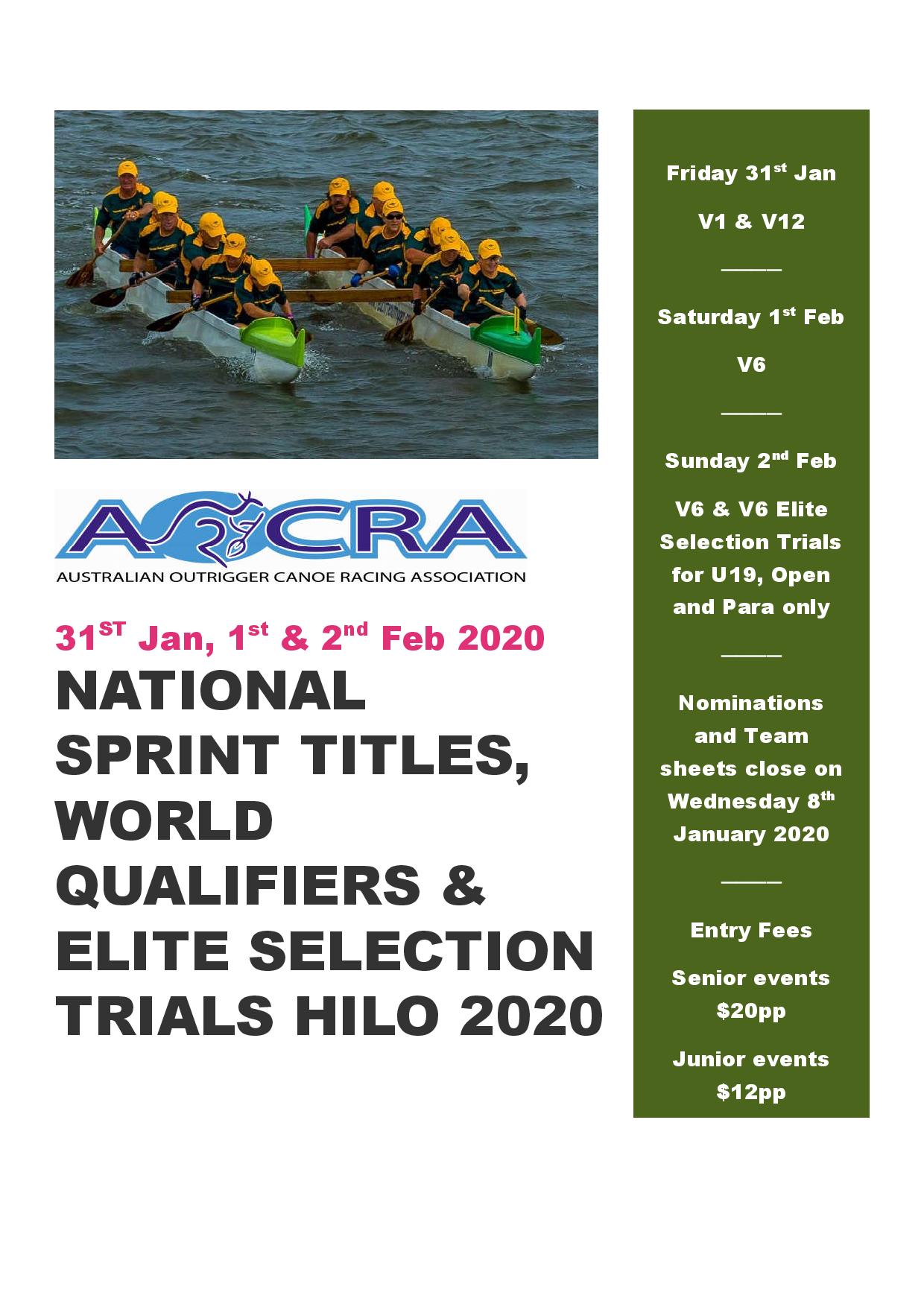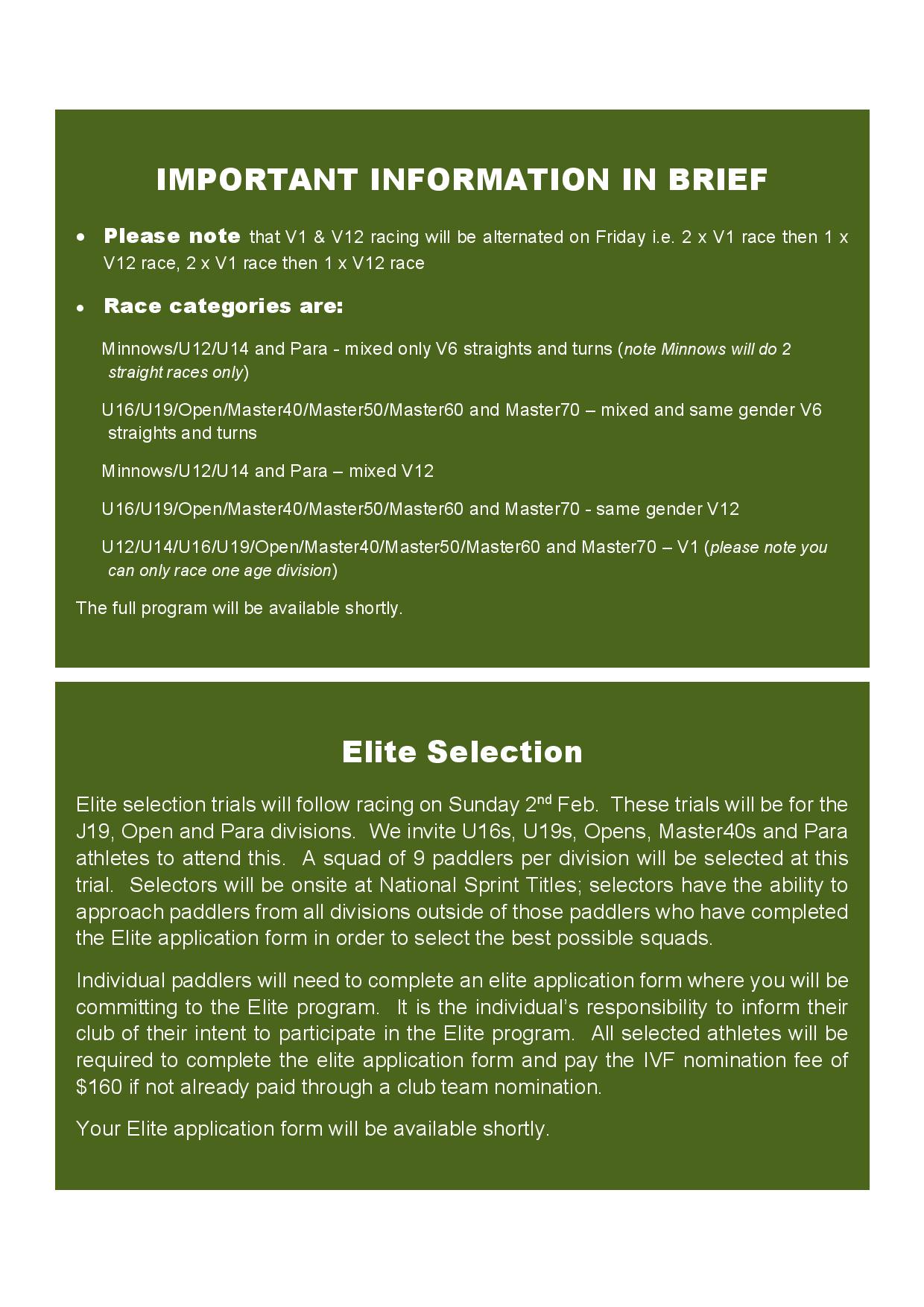 ​