News Details
---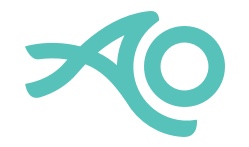 08 Apr 2022
Dear Paddling Members
We are pleased to share with you all that AOCRA and Paddle Australia are collaborating to develop a plan that will deliver better outcomes for our respective paddlers in several key areas of our sports. This is a genuine commitment to a united paddling community and involves us working together at national level and consulting with stakeholders to bring this to life.
The aim of the joint statement we are releasing today is have a 'line in the sand' so that we can move away from the practices and behaviours that undermine the true meaning of what it means to be a 'united paddling community' in which AOCRA & PA and our State Paddle Associations and relevant AOCRA zones all coexist. To start, this will recognise the opportunity to reduce duplication, provide safe environments for our members through adopting the same National Integrity Framework, realising the appropriate risk around our canoe craft for insuring and events and reduce some of the barriers for co-participation at ocean racing events.
Here is our Joint Statement with Paddle Australia which gives us the base from which we will jointly move forward.
For further information please contact: Janine Nikora on email at treasurer@aocra.com.au or mobile 0433 227 046
Please click here to download the Press release.