Event Details
---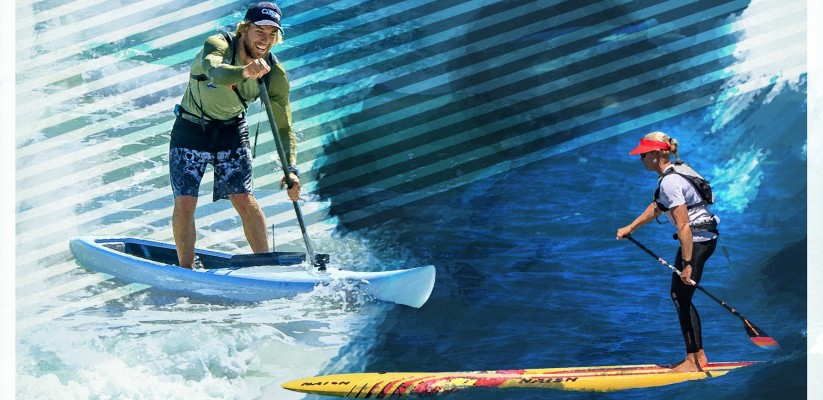 30 Nov 2019 to 01 Dec 2019
Australia's World Class Downwind Run. The Stand Up Surf Shop King of The Cut (KOTC) is held along the beautiful Peel Coastline where the famed, powerful and consistent West Coast sea breeze blows perfect, un-interrupted runners like an endless conveyor belt.
EVERYTHING YOU NEED TO KNOW IS here
but below is a brirf blurb......
Two race distances - the KOTC24 and the KOTC12
All single/double/OC6 craft = The KOTC12 is 12 kilometres of groomed downwind runners from the common start at the Mandurah Cut to the finish at Doddies Beach. This run is fast and it's a heap of fun!
Single craft only = The more challenging KOTC24 is the same 24 kilometre race as in previous years, finishing at Secret Harbour. This run consists of 17 kilometres of groomed runners with the last 7 kilometres generally the more technical downwinding section.
Both distances are dead downwind - no side chop.
KOTC Registration, Presentations and Stoke Party - this year the registration for the KOTC12 & 24 will be held at Doddies Beach (not at Secret Harbour) the finish area for the KOTC12. Keeping everything in the Mandurah area, the Presentations and the Stoke Party after the race will again be held at the Oceanic Bar & Grill in central Mandurah.
This year the event will again be tracked live by the great people at Track Me Live. Follow the link for 2018 competitor details, tracking and results: http://live.trackmelive.com.au/King-Of-Cut-18/
Entries are now open and will close at noon on Wednesday 27th November 2019. Early bird entries will receive a free KOTC Tee Shirt, offer closes Friday 1st November 2019. Late entrants, after 27th November, will incur a $15 late entry fee. No refunds will be available after 27th November. Please contact Steve – alisteve50@bigpond.com if you have any queries about entries or to arrange KOTC tee shirts for OC2 & OC6 crews.