AO National Sprints
---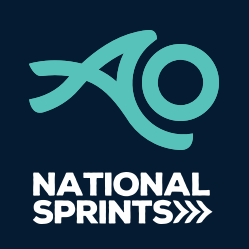 Dear Zones, Clubs and Members

AO National Sprints Championships 2021 to be held on 26 - 28 November 2021, Sunshine Coast, QLD is cancelled.
The coronavirus (COVID-19) pandemic has impacted on many national events around Australia due to interstate travel restrictions and state lockdowns. Our events team have monitored the daily federal and state government information and the current directives do not allow the opportunity to hold a national sprint event this year. With teams and individuals not able to travel interstate and for some states not able to have community sport in play, it is for these reasons, the AO National Sprint Championships 2021 is cancelled.
AOCRA planned to use this year's event to qualify club teams and paddlers intending to represent Australia in the elite competition for the IVF World Sprints 2022 competition. Good news, inline with the IVF qualifying rules AOCRA can qualify teams and individuals intending to compete. Go to the IVF World Sprints - London 2022 page to get information.
Thank you for your patience, understanding and support during these unprecedented times. We will send all clubs and members more information and forms in the next two weeks so that clubs and members can make informed decisions on their intent to paddle between now and early November 2021.
Any queries regarding this announcement please contact: Janine Nikora AOCRA Events Director on M: 0433 227046 or email:
treasurer@aocra.com.au
Yours In Paddling
AOCRA Committee & AOCRA Events
PAST RESULTS
AO National Sprint Titles 2020
AO National Sprint Titles 2019