Event Details
---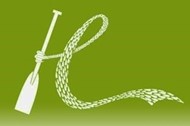 20 Jul 2019
REGISTRATIONS ARE OPEN. Race Package is available http://aocra.com.au/race-listings.php Join Hurricane Paddling Crew in a club to club race, from the beach to the river
Racing from
Fremantle OCC's base at Coogee Beach Surf Life Saving Club
(20 Poore Grove, Coogee)
to
Hurricane's base in East Fremantle
(75/101 Riverside Rd, East Fremantle)
This race will be a straight run from Coogee Surf club through the harbour to Hurricane home base and is open to all craft. The race will be a mass start with all craft starting on the same flag. Distance is approximately 14kms.
OC6 Mens OC1/V1 Mens OC2 Mens
OC6 Womens OC1/V1 Womens OC2 Womens
OC6 Mixed OC2 Mixed
Camping in available at Hurricane's hall.